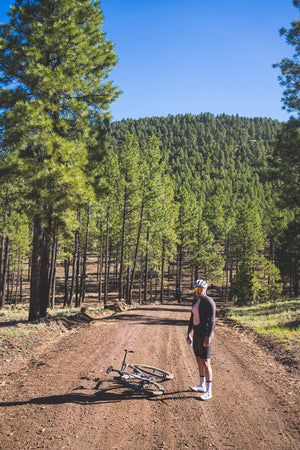 ISSUE 013 - IL DISPACCIO DELLA CORSA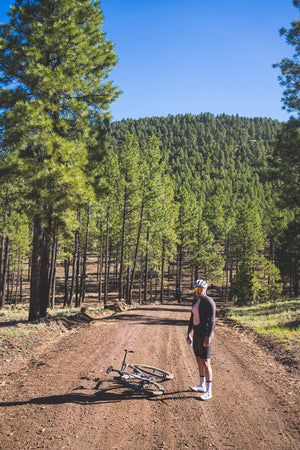 All This for Everything
Words and photos by Cody Chouinard; native Vermonter, current Angeleno, avid cyclist, photographer, and co-owner of Luft Los Angeles.
Have you ever gotten to the point where colors don't seem as bright, sounds don't have the same chime, or familiar feelings don't stimulate your mind in the way they once did? All the things that inspired you or gave you joy don't appear anymore?
In hindsight, I'm not really sure what my intentions were when I set off on this adventure. Of course there were the events, seeing family, and riding bikes. But it seems like that's what I do on "vacations" nowadays. This is not me complaining, simply stating that this trip, like most others I've taken, didn't consist of relaxing days of sitting by the pool drinking cocktails and allowing me to fully check out.
What I did have going into this trip was the desire for an intermission from the exhausting and sometimes monotonous grind I've been on for the past two years. From working at Rapha during the day and concepting a brand at night, to opening and operating Luft, and then putting all the remaining energy that I had left into a disenchanted relationship. So what better way to do it than exhaust myself even more by driving across the country to the Canadian border, competing in a 100km race, then driving to the Mexico border to race again, and then finishing by driving back to Venice? Mind you, I haven't owned a car in 10 years and probably haven't driven a car, let alone a van, in 6 months.
I think the magnitude of the road trip really hit me on day 3 around 9:54pm at a gas station in Cleveland, Ohio. I literally pounded an entire Chipotle burrito in the time it took me to fill up my gas tank. Time is of the essence when you're driving 18 hours in one day. Standing in 30 degree temps in shorts, no jacket, and Birkenstocks…that burrito didn't stand a chance. Apologies to the man at the pump next to me that had to witness that.
Up until that point, the trip was still pretty fresh. I spent some great time riding and visiting friends in Colorado. Dipped my toes in the water while heading east on the 70 into Kansas. By the time I hit Missouri, it was like I had unlocked a new level of mastery in the road trip lifestyle. I spent one morning riding around St. Louis with my new friend Chris Green from Road Crew. He showed me all the best spots in town and even put me onto the tap water. Apparently STL has the best tap water in the country so you know I had to get a Nalgene full of that.
By the time I hit Ohio I was officially neck deep in this road trip and floundering for anything to hold onto. I was exhausted and wanting the trip to be over but also so intrigued looking for the next adventure on the horizon. Instead of stepping back I dove deeper and drove 18 hours straight to Vermont… 'cause who really wants to see Niagara Falls in the dark anyways? I crawled my way into good ole Barre, Vermont (my hometown) on the morning of the 4th day and quickly did some laundry and got the van smelling right.
In all honesty, I was feeling a bit nervous about Rasputitsa. Driving across the country wasn't the best lead up. Nonetheless I made the pilgrimage up to Burke to give it a go. I didn't cross the finish line first but I also didn't make the broom wagon drag me home, so I'll call it a win. All things aside Heidi and the crew really know how to throw a party. All riders' abilities and styles were considered when planning this event. If you're looking for a beautiful, challenging ride and an even better after party, I highly recommend putting this one on the calendar.
First stop on the way back was to the big fucking apple. I parked my van in the middle of Williamsburg and did my best to blend in. There's something about sleeping in NYC without having to pay an arm and a leg that felt incredibly liberating. Upon arrival, I hopped on my bike and beelined straight to my favorite watering hole, Lucky Dog, to plan my 12 hours in the city and pet some dogs. I made it as far as 48th & Madison before I realized that I totally forgot it rains just about everywhere else in the world. I quickly tucked my tail between my legs and rode back to the van for the night. New York had other plans for me on this trip. Thankfully, the cycling community welcomed me with open arms. I was able to visit homies at Sun and Air, King Kog, Tuned and even my style icon Jaybe for lunch at Marlow & Sons.
In under 12 hours my time in NYC concluded and I was on my way to Richmond, Virgina. I'm not sure if Richmond is truly a dope city, Fabian and Sara are the best hosts, or a combination of the two, but this was definitely a highlight of the trip. Talk about a sleeper city! So many amazing gravel trails, coffee shops, and chicken sandwiches with cold Pacifico's at Cobra Cabana. If you're ever in Richmond, make sure to pay a visit to Outpost - a super rad bike shop and supermarket. Something every city needs!
I rolled out of Richmond mid morning so I could make it to Asheville to connect with my friend Trey for a ride and dinner. Trey works for the wheel and stem manufacturer Industry 9, so you know I had to get a tour of their new HQ and learn about all the fun projects they have in the works. After the tour he brought me on a STEEP ride around town that ended with a bear sighting and some bomb Jamaican food, seemed like a pretty normal day in Asheville.  
And just like that, I was on the road again. Started in Virginia, stopped in North Carolina, and by 10pm I was back on the road headed to Nashville, Tennessee. To be totally honest, this night was a complete blur and I have very little memory of the hours that entailed: I know I slept somewhere but can't really pinpoint where or for how long. All I knew was that I rolled up to Barista Parlor in Nashville at 8am to meet my friend Ryan for coffee. Ryan, like myself, is a veteran barista and has a vast knowledge of all the spots in Nashville. The morning started with proper coffee at Barista Parlor and ended with delicious donuts. What more can you ask for from a morning ride?
My goal was to go straight from Nashville to Austin in one driving session but I found myself distracted by BBQ in Brownsville, Tennessee… Can you blame me? I was about an hour east of Memphis looking for lunch and noticed a solid 4.8 rating on Yelp and knew immediately it was the real deal. If you're ever in the area, treat yourself to Helen's BBQ. It's definitely in the middle of nowhere but worth the detour. Fueled by ribs and potato salad, I tried to push it as long as I could but decided to call it a night just outside of Waco in a McDonald's parking lot.
Oh Austin, what can I say? I guess I'll start by saying the cycling and running community is top notch. I honestly don't know how y'all do it with that humidity. I could barely get out of the van. My one night in Austin was spent spectating at the Take The Bridge cycling and running race. My good friend from LA, Darcy Budworth, hosts amazing races around the country that truly bring out the best in each city. Austin did not disappoint. Everyone is so passionate and hard working. That race definitely gave me some motivation to get home and get back to training or whatever I do. The food in Austin was amazing and lived up to my expectations. However! Austin needs to step up the coffee game. Yeah I said it. Every cafe I went to was a laptop scene with mediocre coffee. If there are any hidden gems that I missed, send them my way. I'm always open to having my mind changed & will make sure to swing by during my next visit. 
By this point, I started to realize most of what they say about Texas is true. There isn't shit in west Texas! I drove for about 10 miles on empty before crawling into the only gas station for about 100ish miles. Crisis averted, I was back on the road to Marfa. I rolled into town around high noon, or whatever they say, and was pleasantly surprised by the amount of familiar faces. I grabbed my race number, some food, and made my way another 40 minutes south to the Cibolo Creek Ranch down on the border of Mexico. 
The Red Bull Rio Grande thoroughly kicked my ass. We pretty much rode around in a sandbox for what felt like forever. I swear at some point I started seeing mirages. To top it off, at mile 70 out of 79, the battery in my shifter died so I wasn't able to shift. Being the optimistic person that I am, I took it as a sign to retreat back to the venue and call it a day.
After two long weeks on the road, finally I was on my way back to reality. I embarked on this road trip with the intent of racing and connecting with people but deep down I was really seeking a moment of clarity. I had just gotten out of an unhealthy relationship that I found myself putting my personal goals on hold for. This trip was a way for me to thrust myself into the unknown and feel something that I had been missing. To be totally honest, I didn't need a 2-week road trip to accomplish that. In order to "feel something," all I needed to do is be more intentional. Do things more frequently that get me to that place. Make it a priority to ride my bike, connect with new and old friends, explore both within the city I live in and outside of it, eat dank food, and drink delicious coffee. At the end of the day all these things we do are for everything. We have the answer to our issues, we see the colors, we hear the chime, and those feelings are still there. It's up to us to have the discipline to accept them and appreciate them still. So the next time you find yourself needing to change things up or drive across the country and back, know that you won't find the answers to your questions, you had them all along.
@cody_chouinard
No longer want to receive these emails? Unsubscribe.
Corsa Co. 1131 Olympic Blvd Santa Monica, CA 90404